Thinking Is the Best Way to Travel
Harbour View
Think of all the beauty still left around you and be happy.
- Anne Frank

The secret of success is to be in harmony with existence,
to be always calm to let each wave of life wash us a little farther up the shore.
- Cyril Connolly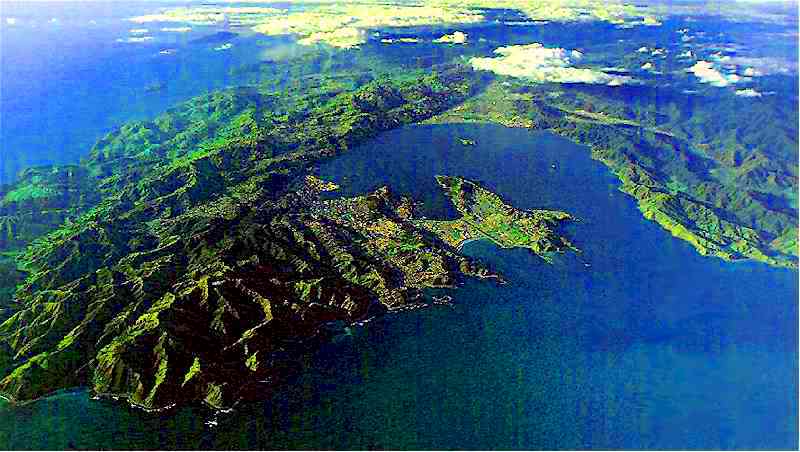 Source: I found this photo in my files and I no longer know the source. My apologies to whomever took it. You can really see the fault line that bisects Wellington - it goes from the lower left through the upper middle.
(The previous three pages - click "Back" below - have other satellite views of the Wellington area if you're into that...)

For satellite photos and pictures of Wellington from several different angles and for articles about earthquakes, history, business, the Ohariu Valley, statistics, fireworks, the national anthem, the kiwi icon and more click the "Up" button below to take you to the Index for this Wellington section.