My House Is Flagged
Our Neighbourhood
What's the good of a home, if you are never in it?
- Weedon Grossmith

I don't really live in the middle of the street)...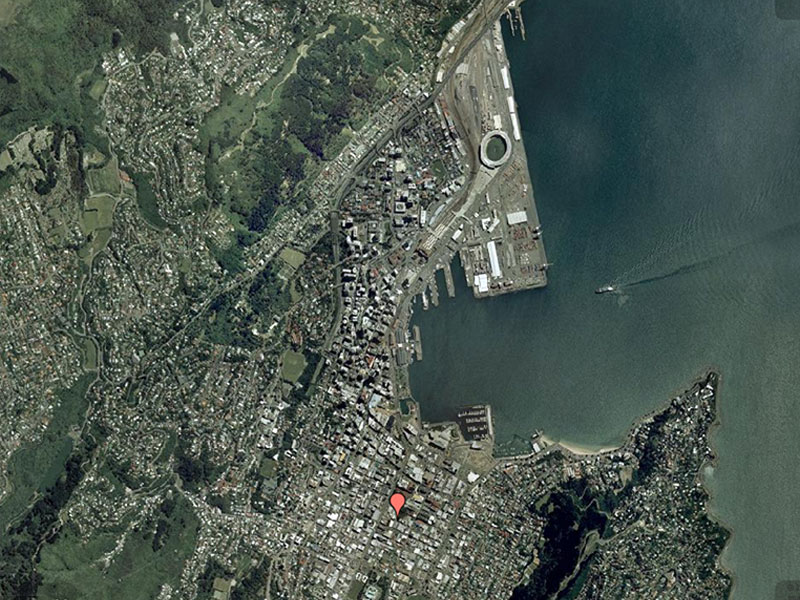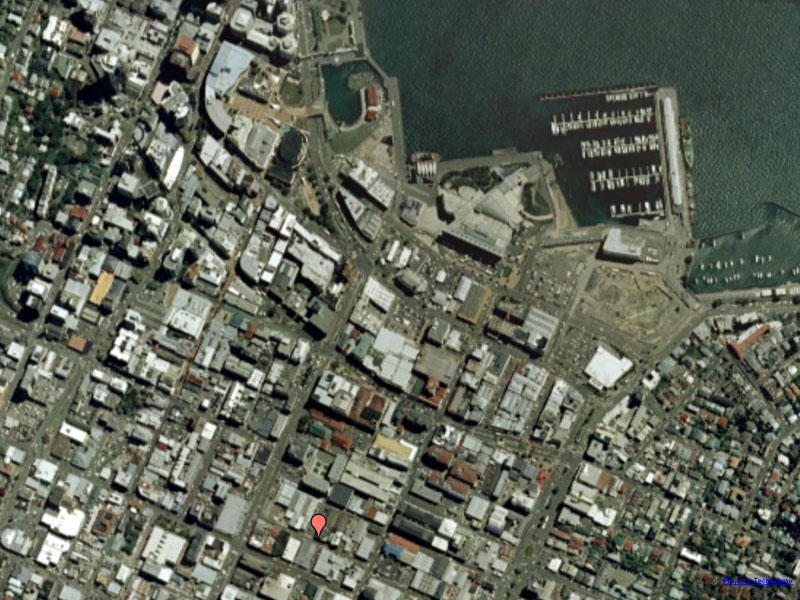 Source: zoomin.co.nz/nz/wellington/te+aro/jessie+street big and small
My preoccupation with my own house is mainly because I've been living in New Jersey for the past six years. We are returning to Wellington in August, 2007. During the time we have been gone, our house has been completely remodelled and another floor added. I have not seen the changes yet. We can hardly wait.

For satellite photos and pictures of Wellington from several different angles and for articles about earthquakes, history, business, the Ohariu Valley, statistics, fireworks, the national anthem, the kiwi icon and more click the "Up" button below to take you to the Table of Contents for this Wellington section.