Full Lebanese Sovreignty
Freeing Lebanon?
Democracy all but disappears after the death of Aristotle in 322 and does not reappear until the 16th century.

Pro Syria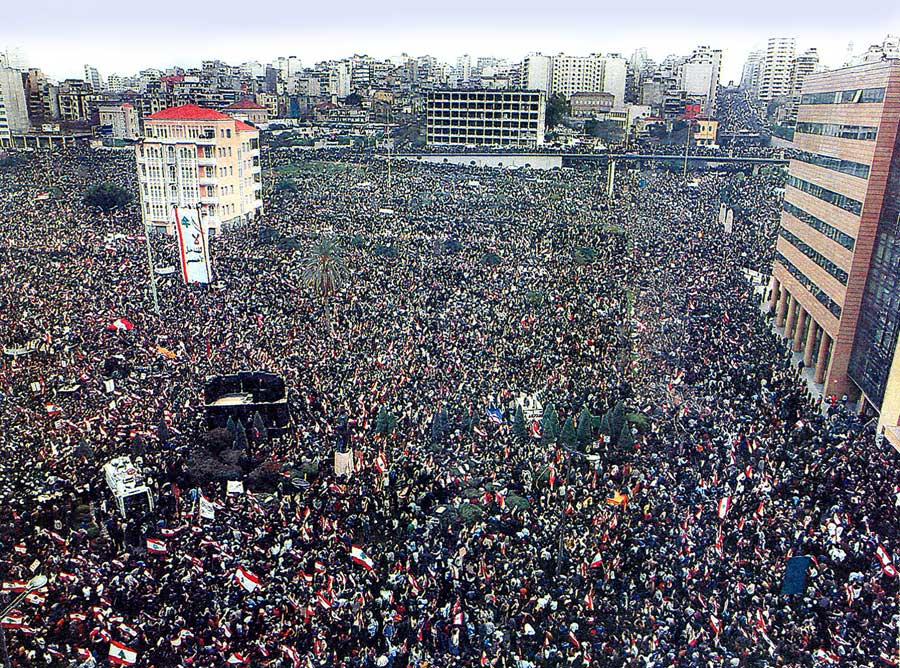 Nearly half a million protesters jam the streets around the United Nations building in Beirut, Lebanon
Source: The Star-Ledger (Morris County, New Jersey) 9 March 2005 photo credit Hussein Malla, Associated Press

Anti-Syria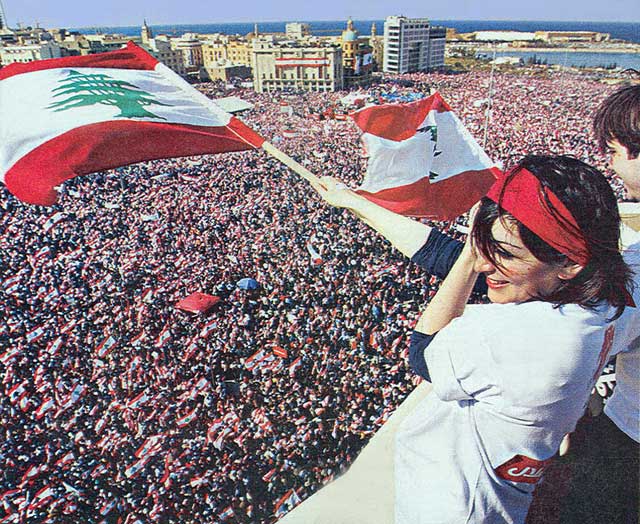 Freedom, Sovereignty, Independence
Hundreds of thousands pour into the Lebanese capital to mark the assassination the previous month of former Prime Minister Rafik Hariri. Protestors turned out to top last week's large pro-Syrian rally and to demand that Damascus remove troops and intelligence officers.
Source: USA Today Tuesday 15 March 2005 photo credit Hussein Malla, Associated Press
For more photos of really large crowds (I like them - I don't know why), see also:
| | |
| --- | --- |
| | Veiled Humour (in the Society and Culture section) - middle of the page, there are several photos of Muslims congregations... |
| | A Funeral in Gaza - The largest crowd in 10 years gathered to bury Sheik Ahmed Yassin... |
| | Hajj to Makkah - The biggest human spectacle in the world... |
| | The EDSA Revolution - the 4-day popular revolution that peacefully overthrew Philippine President Joseph Estrada in January 2001... |

For more articles relating to Money, Politics and Law including globalisation, tax avoidance, consumerism, credit cards, spending, contracts, trust, stocks, fraud, eugenics and more click the "Up" button below to take you to the page on "How Many Countries in the World?" Clicking "Up" from there will take you to the Table of Contents for this section.