I Miss the Earth
News and Site Updates Archive 2010/06/30
The federal government is currently saddled with commitments for the next 3 decades that it will be unable to meet in real terms.
Our economy cannot afford a major mistake in underestimating the corrosive momentum of this fiscal crisis.
Our policy focus must therefore err significantly on the side of restraint.
— Alan Greenspan, former US Federal Reserve Chairman at a hearing of the Financial Crisis Inquiry Commission, Washington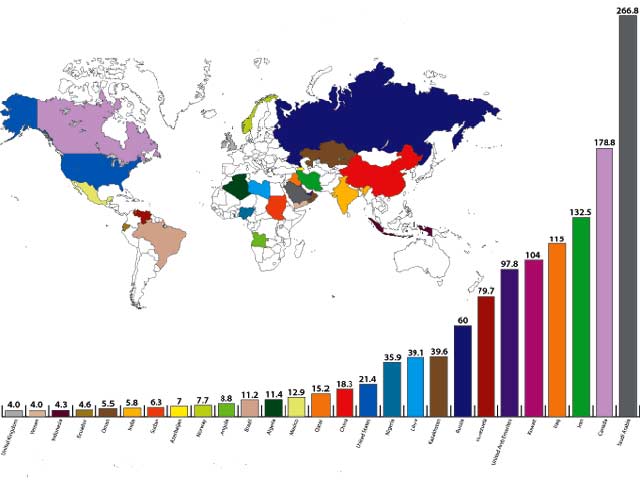 World Oil Reserves

Shanghai, China in 1990 Shanghai, China in 2010
About 75% of the buildings were erected in the last decade.

Michael Leunig lives on a farm and doesn't send his children to school.
Instead, he teaches them himself and let's them have adventures with kangaroos, horses and mud.
He believes creativity is the way through life and is the strength that tackles problems in the world.
In 1999 he was made an Australian National Living Treasure.

An incredible slideshow of sinkholes around the world, but mostly across the US. The photos are:
#34 — John Muir Drive in San Francisco, which broke apart bringing a car crashing down (Joaquin Siopack — AP)
#36 — A 30-by-100-foot sinkhole affects a 3-way intersection in Shoreline, Washington (Douglas C Pizac — AP)
#37 — A broken sewer pipe was blamed in the creation of a 60-foot-deep hole that destroyed 2 homes in San Francisco's Sea Cliff neighbourhood (George Nikitin — AP)
There are about 3 dozen in all and many had tragic results.

Art installations from the "Dead or Alive" exhibit at the Museum of Arts and Design in New York City.
Mad Cow Motorcycle, 2008: Cow bones, bicycle frame, electric motor.
Sagittarius, 2005: Bone, bone meal, glue.

Birds of Pray Duck! Making Waves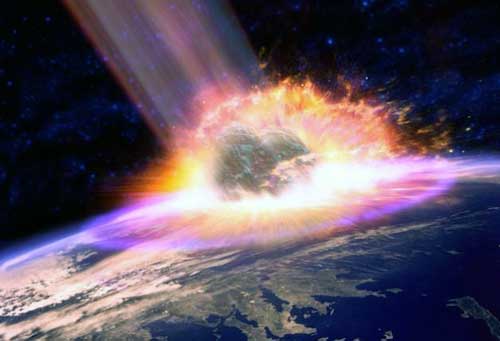 I'm not a lawyer, just a social scientist, so please temper your expectations accordingly (since we all know that when used as a modifier, "social" means "not";
for example, social justice, social security, social worker and so on.
— Jeff Milyo


For other updates click "Home" (for the latest) or "Next" (for older) below