Ticket to Elsewhere
News and Site Updates Archive 2010/07/15
Roses are red, Violets are blue, I'm schizophrenic, And so am I.
— Graffiti in New York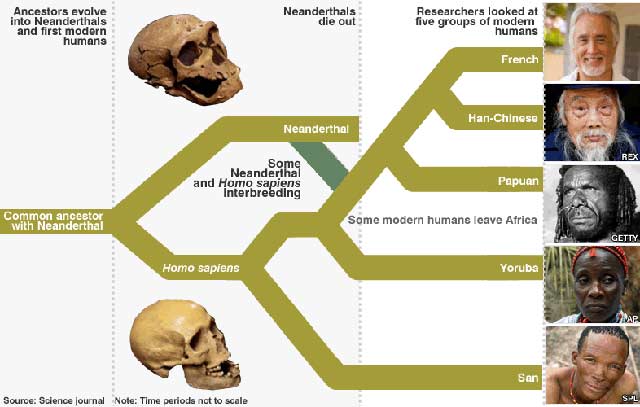 Neanderthal Family Tree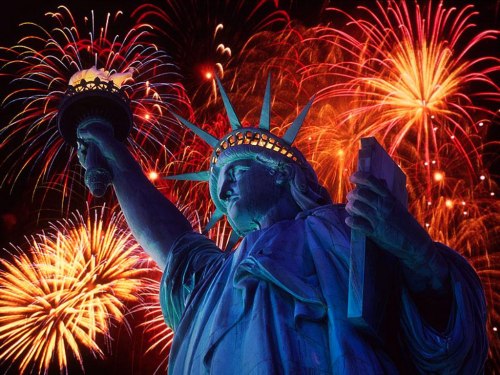 On the other hand, this is my new favourite photo of the Statue of Liberty.
As of mid-2009, the crown of the statue reopened for tourists for the first time after the terrorist attacks in 2001.
The base, pedestal and outdoor observation deck were reopened in 2004, but the crown remained off-limits.
The National Park Service kept it closed because the narrow, double-helix staircases couldn't be safely evacuated in emergencies and didn't comply with fire and building codes.
Tourists often suffered heat exhaustion, shortness of breath, panic attacks, claustrophobia and fear of heights.
Click on the photo above for a medium version or click here once for a rather large version.

Mike Hollingshead follows about 40 storms a year, clocking up about 20,000 miles (32,000 kilometres) across the US annually.
He races after storm warnings in the hope of capturing tornadoes on film. "The only way to witness these crazy formations is to go and chase them," the photographer said.
Before finally catching up with this storm in Nebraska, he saw 3 tornadoes created by it. Slideshow.

Brody Jewish Cemetery: From the entire pre-war Jewish population of 9,000 in Brody, only 88 people lived to see the subsequent liberation.
So many are buried in the Prague Jewish Cemetery that they're up to 12 bodies deep, resulting in a graveyard crammed with headstones only a few inches apart.
Path through the Krakow Jewish Cemetery in Poland.

Whiskey Tequila Scotch
Pictures of alcoholic drinks under a microscope reveal the molecules that make it up.
Just like images of snowflakes, each drink is different when magnified up to 1,000 times under a laboratory microscope.
The pictures were taken in Florida State University's chemistry department; produced by American firm Bevshots,
they are on offer as art works for buyers who appreciate the hidden beauty of booze.

Vodka White Russian Lester Hutt
Some drinks such as vodka don't have as many impurities in them as cocktails such as a piña colada so when they break down into their constituent parts
they can fall apart and not dry out properly. This means that photographing something like vodka can take up to 200 attempts to get it right.
"What you can see in the magnified pictures are the crystalised carbohydrates that have become sugars and glucose," explains Lester Hutt, 35, the founder of Bevshots.
It can take up to 4 weeks for the alcohol to dry out completely in an airtight container, and the whole process can take up to 3 months.
Shapes and colours are highlighted by shining natural light on top and through the bottom of the slide.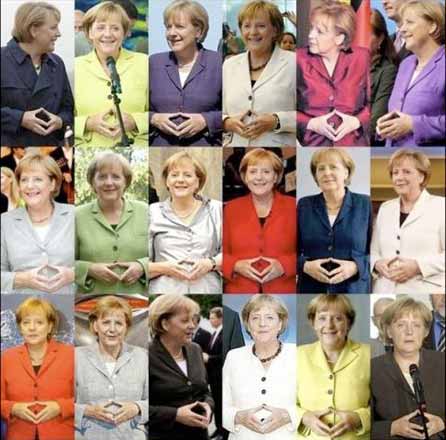 Be Careful with Superglue
(German chancellor Angela Merkel apparently wasn't.)
You never want a serious crisis to go to waste — and what I mean by that is it's an opportunity to do things that you think you couldn't do before.
— Rahm Emanuel, Obama Chief of Staff


For other updates click "Home" (for the latest) or "Next" (for older) below