Every Doorway Has a Story
News and Site Updates Archive 2010/06/15
I always find that statistics are hard to swallow and impossible to digest.
The only one I can ever remember is that if all the people who go to sleep in church were laid end to end they would be a lot more comfortable.
— Mrs Robert A Taft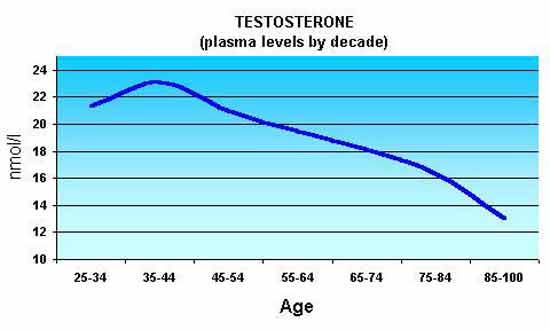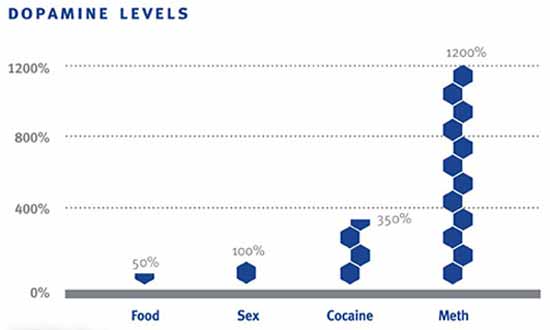 Dopamine is a neurotransmitter, and dopamine cells are known to fire in phasic bursts — short volleys of spikes over millisecond timescales — in response to something which is either pleasurable in itself, or something learned to be associated with pleasure. Dopamine is therefore thought to be involved in learning what to do in order to get pleasurable rewards. But baseline, tonic dopamine levels vary over longer periods as well. The function of this tonic dopamine firing, and its relationship, if any, to phasic dopamine signalling, is less clear. Perhaps the tonic dopamine level represents the brain's estimate of the average availability of rewards in the environment, and it therefore controls how "vigorously" we should act. A high reward availability means that, in general, there's lots happening, lots of potential gains to be made. So if you're not out there getting some reward, you're missing out. In economic terms, the opportunity cost of not acting, or acting slowly, is high — so you need to hurry up. On the other hand, if there's only minor rewards available, you might as well take things nice and slow, to conserve energy. The distinction between phasic dopamine (a specific reward) versus tonic dopamine (overall reward availability) is a bit like the distinction between fear versus anxiety. Fear is felt when something scary (potentially harmful) is right there in front of you. Anxiety is the sense that something harmful could be around the next corner.

Would You Like to Live in New Zealand?
Wellington area:
Cloud 1: Altocumulus Lenticularis in Wellington by Peter Fisher
Cloud 2: Sunrise, Paraparaumu Beach north toward the Tararuas by Gary Waterhouse
Cloud 3: Cook Strait by Dafydd Williams
Elsewhere in NZ:
Cloud 4: Fallstreak Cloud, northeast of New Plymouth by Wally Seccombe
Cloud 5: Lenticular Stacking, Alexandra, South Island by Trish Derrick
Cloud 6: Novara Peak, Mt Cook National Park by A & J Wang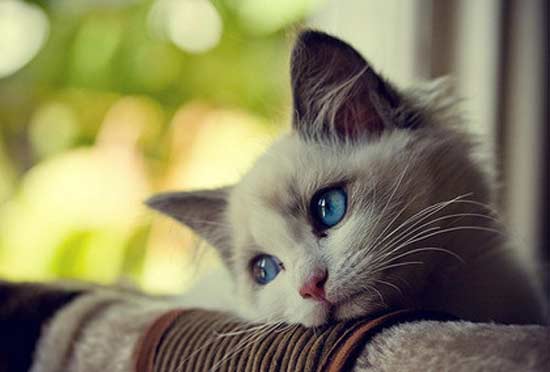 Cutest. Cat. Ever.

Novel presentation of rather mediocre food
The Fantasy:
The Reality:
Not all hotel brochures are grounded in reality.
1) "Hotel 91 is a new 70-room smoke-free hotel located in Manhattan's vibrant Lower East Side. Chinatown, Little Italy, SoHo, Wall Street, and other major NYC attractions are only steps away" — or so says its website. But here's the real breakdown: Chinatown is 0 steps, Little Italy is 1,000 steps, SoHo is 1,600 steps, and Wall Street is 2,200 steps. It seems that the Hotel 91 tries to distance itself from its actual location — under the Manhattan Bridge, in the bustling heart of Chinatown.
2) Hawaii Photo Fakeout: Equus shows us the magical art of the teensy pool crop. If a hotel's pool photos are presented in an artfully-trimmed way so as to (perhaps) suggest that there is much, much more to the pool — there usually isn't.
3) DC Hyatt Photo Fakeout: The US Capitol is close, but not this close. Proximity to power is valuable currency in Washington, DC, so it won't surprise folks inside the Beltway that the city's prominent players occasionally exaggerate their standing. But this photo, which appears on the website of the Hyatt Regency Washington on Capitol Hill, gives the false impression that the hotel practically stands in the shadows of the US Capitol — it doesn't. (In Washington, things aren't always what they seem.)
Holding on to Myself, 2006 Snowballs, 2005 White Hand, 2007
Peter Callesen does amazing things with paper. Many of his paper cut sculptures are religion-themed, which puts me off a bit, but whatever.
He feels that "the negative and absent 2-dimensional space left by the cut points out the contrast to the 3-dimensional reality it creates."
(Artists tend to be a bit flowery and windy.)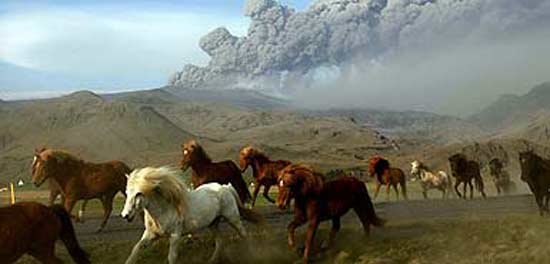 A timeline of 205 eruptions in Iceland over the past 1,100 years finds that they occur in regular cycles — with the relatively quiet phase that dominated the past 5 decades now coming to an end. At least 3 other big Icelandic volcanoes are building toward eruptions. The frequency seems to rise and fall in a cycle lasting around 140 years. Some geologists warn of a serious threat from a 4th volcano, Katla, 15 miles east of Eyjafjallajokull. Two of its past 3 eruptions seem triggered by those of its smaller neighbour and a report suggests Katla is "close to failure". The other volcanoes potentially close to a large eruption are Grimsvotn, Hekla and Askja — all bigger than Eyjafjallajokull. In the past, they've proven devastating. Hekla alone has erupted 20 times since AD874 (including a minor eruption in 2000), pouring out a total of 2 cubic miles of lava from a line of fissures stretching across the mountain. Geologists report snow is once again melting on Hekla's summit, suggesting rising magma. Grimsvotn lies under the huge Vatnajokull glacier in Iceland's southeast. A 1996 eruption saw much of this glacial ice melt, causing a flood that washed away the country's main ring road. It is linked to the massive Laki fissure volcano whose 1783 eruption ejected so much ash into the atmosphere that it cooled the entire northern hemisphere for nearly 3 years; resulting low temperatures caused crop failures and famines that killed 2 million people and helped trigger the French Revolution.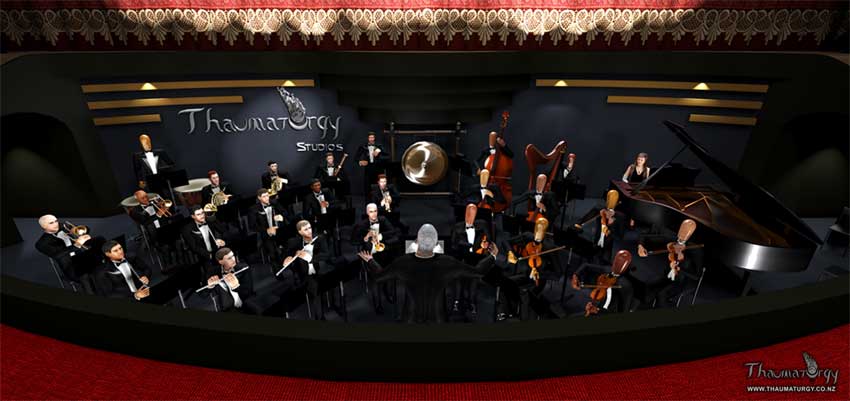 At present, a number of adaptationist theories posit that the human capacity for music is a product of natural selection, reflecting the survival value of musical behaviours in our species' past. In sharp contrast, a prominent nonadaptationist theory of music argues that music is a human invention and is biologically useless. Research on music and the brain supports neither of these views. Contrary to adaptationist theories, neuroscientific research suggests that the existence of music can be explained without invoking any evolutionary-based brain specialisation for musical abilities. And neuroscience research suggests that music can be biologically powerful — this means that musical behaviours (for example, playing and/or listening) can have lasting effects on non-musical brain functions, such as language and attention, within individual lifetimes.
Music is thus theorised to be a biologically powerful human invention, or "transformative technology of the mind."
Speaking of technology, the orchestra above is the Cosmo Orchestra, playing at the Cosmo Theatre (which was designed and constructed by Thaumaturgy Studios, Ltd., our animation company). In a couple of months, we'll be opening our theatre for online tours and we hope to see you there.
A sense of duty is useful in work but offensive in personal relations. People wish to be liked, not to be endured with patient resignation.
— Bertrand Russell


For other updates click "Home" (for the latest) or "Next" (for older) below