Privacy Comes First
SFO Boss Threatens to Resign
Be able to resign. It will improve your value to the President and do wonders for your performance.
- Donald Rumsfeld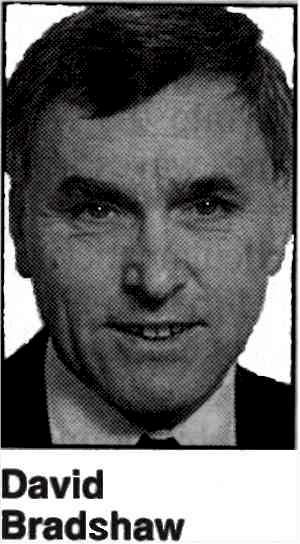 SFO, Select Committee Standoff Continues
by staff reporter Glen Crofskey
The Director of the Serious Fraud Office, David Bradshaw, has indicated that he will consider stepping down if a select committee makes him hand over legal advice about a case in the Winebox Inquiry. Mr Bradshaw sought the advice from Auckland's Crown solicitor when the SFO was considering whether to lay charges in relation to the so-called Magnum Transaction, one of the deals at the centre of the Winebox inquiry. Mr Bradshaw said the solicitor, Simon Moore, found there was sufficient admissible evidence to support a number of prosecutions of a number of people in relation to the deal. The Office then made the announcement not to lay charges over the Magnum Transaction in July.
In August the Law and Order select committee asked the SFO for the advice provided by Mr Moore and yesterday the committee renewed its request for the legal opinion. But Mr Bradshaw said he was obliged under the Serious Fraud Office Act to keep confidential any information relating to those who had been investigated but not prosecuted, including details of bank and solicitors' trust accounts. "I have already indicated that I do not believe that it is proper for me to release that information but I think made the position very clear as I see it constitutionally in terms of my role as a law officer. If this committee asks me again for that information I will have to consider my position as director of the Serious Fraud Office," he said. Mr Bradshaw accused New Zealand First Leader and Winebox campaigner Winston Peters, who is on the Law and Order select committee, of defaming him over his questioning about the refusal to hand over legal advice.
"I have been called a liar in the House on a number of matters which are all totally wrong and have had no opportunity to correct that," he said.
Winston Peters said Mr Bradshaw's refusal to supply the legal opinion was a serious challenge to parliament's authority. He said that he did not consider the reasons given by Mr Bradshaw for withholding the information to be adequate. "The select committee has got a legitimate purpose. We are looking at the financial oversight of the Serious Fraud Office, that's why he is sitting before us and to deny us information that is critical to our judgement is, I think, very serious and a challenge to parliament itself," he said. Mr Peters said he would not be concerned if Mr Bradshaw resigned over the matter.
Another committee member and former commercial lawyer, ACT MP Stephen Franks, supported the committee's request but sounded a note of caution. He said that by exercising its complete power to demand information, the select committee could have a negative impact on government agencies, and in the worse case scenario this could lead to officials changing their behaviour. The chair of the committee, Janet Mackey said the committee had offered Mr Bradshaw a variety of ways to provide the legal advice, including giving it in confidence.
Source: © NewsRoom 2000 24 November 2000
Source for photo: SFO Boss Threatens to Resign - The Evening Post Friday 24 November 2000 (which is a similar, but longer, article)

For news articles on the Flat Rock Forests Trust, forestry, the Serious Fraud Office, one immigrant family's experiences, immigration specialists, fraud, juries, logging, and more, check out the News Table of Contents. Or you may wish to visit the Forestry Trust Table of Contents to read how a unit trust went bust. Or the Topics Table of Contents which offers a different approach to lots of topics - among them poisonous insects, eating dogs, what's addictive, training vs teaching, tornados, unusual flying machines, humour, wearable computers, IQ tests, health, Y chromosomes, share options, New Jersey's positive side, oddities, ageing, burial alternatives, capital punishment, affairs, poverty, McCarthyism, the most beautiful city in the world, neverending work and more...