Company Law Reform
Should We Fix Anything?
A holding company is a thing where you hand an accomplice the goods while the policeman searches you.
- Will Rogers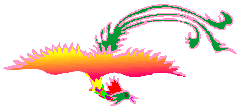 by Graeme Speden
Union pressure has prompted Labour to put insolvency law reform on its election-year political agenda.
Angry that employees of insolvent companies are losing contracted redundancy pay, unionists are urging Labour to produce policy remedies. In response, Labour's Commerce spokesman Paul Swain says the party is seeking legal measures to block the formation of so-called "phoenix" companies.
Phoenix companies escape their liabilities by going into receivership or liquidation and shunting their debts and assets into separate entities, thus evading creditors. They then resume business under new company names, often with the same directors and shareholders.
Current company and insolvency law - not to mention the Commerce Ministry - appears powerless to prevent this happening or to call the offenders to account. In addition, the ministry's commercial affairs division has effectively ceased investigating bankruptcies and liquidations unless the creditors themselves agree to fund the inquiry.
Tackling the redundancy issue raises deeper questions about the priority order of creditors, a structure at the heart of the Companies Act. The government already has a review of insolvency law under way, begun by the Ministry of Commerce late last year. It is due to include a full analysis of the current order of creditors. It will also ask whether directors and shareholders should be excluded from making employee preferential claims and consider the merits of an institutional guarantee fund as an alternate way to cover employee claims.
Source: National Business Review 23 April 99

For news articles on the Flat Rock Forests Trust, forestry, the Serious Fraud Office, one immigrant family's experiences, immigration specialists, fraud, juries, logging, and more, check out the News Table of Contents. Or you may wish to visit the Forestry Trust Table of Contents to read how a unit trust went bust. Or the Topics Table of Contents which offers a different approach to lots of topics - among them poisonous insects, eating dogs, what's addictive, training vs teaching, tornados, unusual flying machines, humour, wearable computers, IQ tests, health, Y chromosomes, share options, New Jersey's positive side, oddities, ageing, burial alternatives, capital punishment, affairs, poverty, McCarthyism, the most beautiful city in the world, neverending work and more...