Around Again
More Cornering
I think that I shall never see a billboard lovely as a tree.
Perhaps, unless the billboards fall, I'll never see a tree at all.
- Ogden Nash

Part 2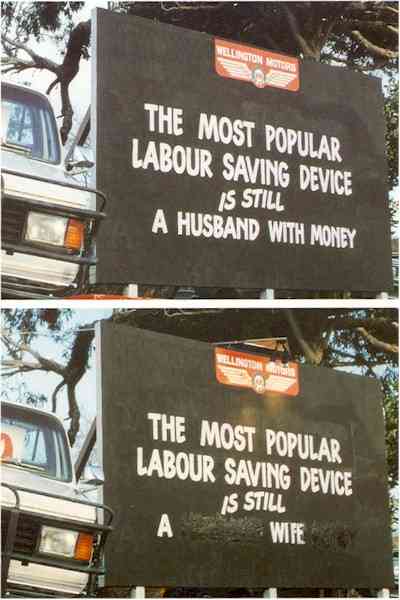 Some feminists didn't like these signs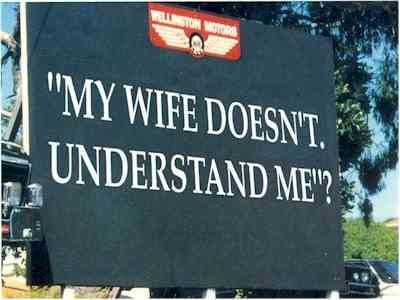 This sign baffled most people. The key, of course, lies with the full stop after "Doesn't"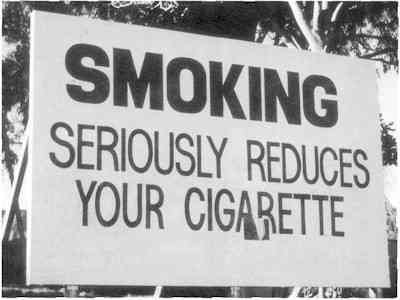 If I owned a cigarette company, these would be the biggest words on the pack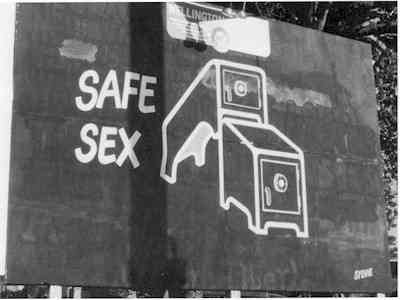 One mother from nearby St Mark's School complained about having to explain what it meant to her 7-year-old son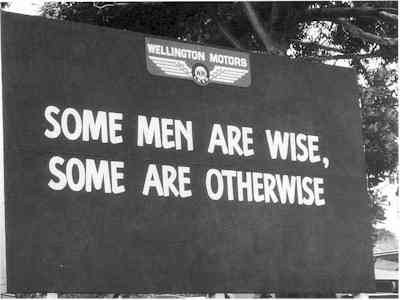 Otherwise probably have more fun
Source: A Corner of Wellington by Chris Stevenson 1997

For satellite photos and pictures of Wellington from several different angles and for articles about earthquakes, history, business, the Ohariu Valley, statistics, fireworks, the national anthem, the kiwi icon and more click the "Up" button below to take you to the Index for this Wellington section.