Twilight
The End
There will be times when you will be in the field without a camera.
And, you will see the most glorious sunset or the most beautiful scene that you have ever witnessed.
Don't be bitter because you can't record it. Sit down, drink it in, and enjoy it for what it is!
- DeGriff


I don't know why this ended up curved and I wish the third picture of the three had matched up a bit better than it does. As long as I'm wishing, I wish you could've been standing on the back deck with us. This was one of those rare 360o sunsets.

And just so you know this is no rare occurrence, the following photo was taken a decade later...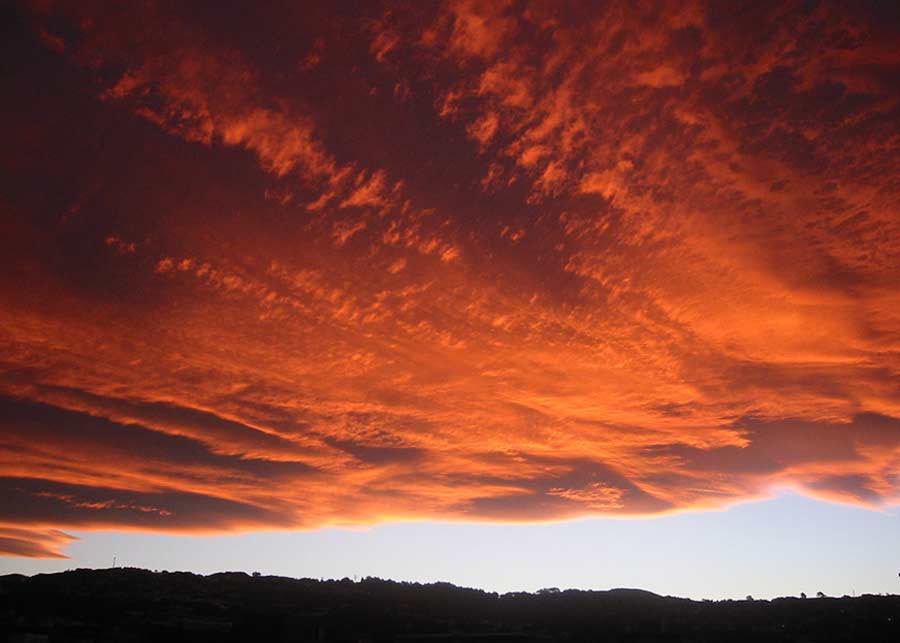 Source: flickr.com by mishon8

For photos of the earth and moon, stained glass, sunsets on Wellington Harbour, Lady Fair, Civic Square, the old mill, the Whippany River, historical houses, Lake Parsippany and more clicking the "Up" button below takes you to the Index page for this Photographs section.