Pointing toward Heaven
Monumental Memories
I always remember an epitaph which is in the cemetery at Tombstone, Arizona.
It says: "Here lies Jack Williams. He done his damnedest."
I think that is the greatest epitaph a man can have - when he gives everything that is in him to do the job he has before him.
That is all you can ask of him and that is what I have tried to do.
- Harry S Truman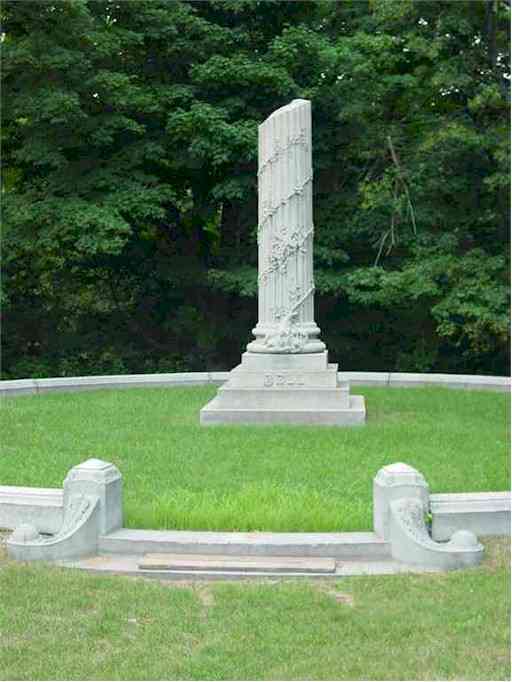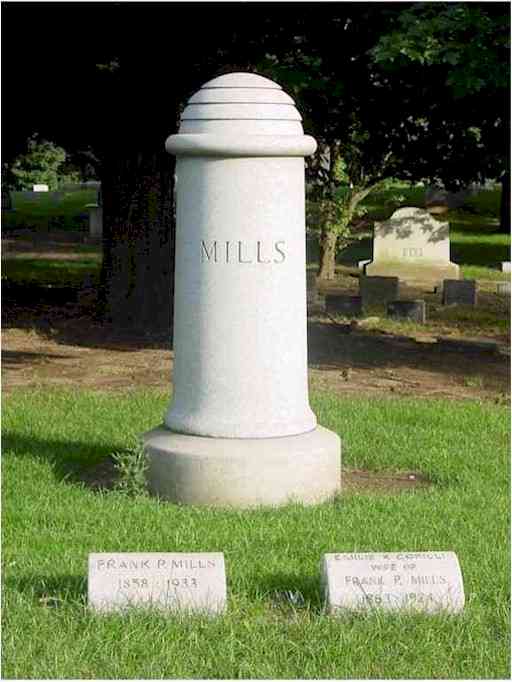 The monument on the left is for the Bell family. For reasons I may never discover, however, only one member was ever buried there.
The plot extends out into a ravine and is quite sizeable. And empty.
The Mills family appears to be quite large, with members buried in several places in the cemetery.
None had a monument quite as - hmmm - novel as this one.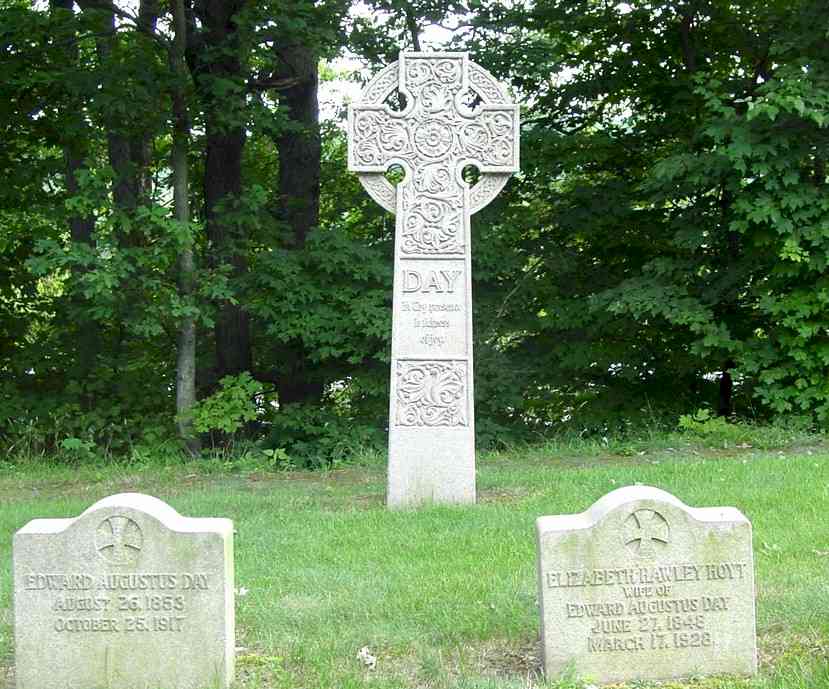 Several of the monuments have a Celtic look to them.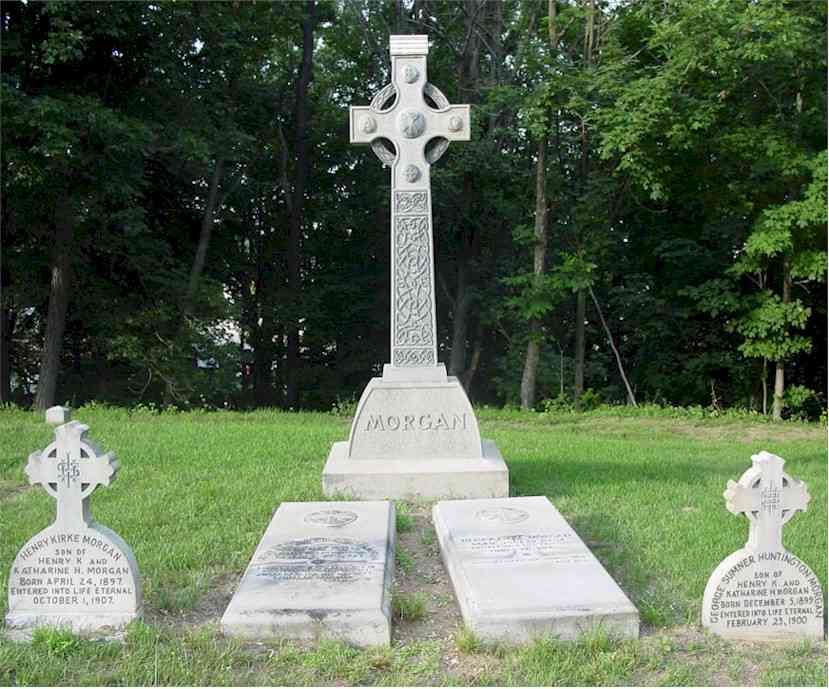 The Morgan's first son, Henry, on the left, died at 10½. Second son George, right, died at 5½ months.
Now, the family is back together. Sort of.

In all there are 11 pages of photographs of some of the unusual features to be found in Morristown's Evergreen Cemetery. See the New Jersey section for seven pages and the Photographs section for the other four.

For more articles on New Jersey including facts, census data, complex highway interchanges, photos, transit plans, politicians, geology, canals, regions, governance, flora and fauna click the "Up" button below to take you to the Table of Contents for this section.