Island Hopping
The Stuff of Myth and Legend
On vacations we hit the sunny beaches where we occupy ourselves keeping the sun off our skin,
the saltwater off our bodies, and the sand out of our belongings.
- Erma Bombeck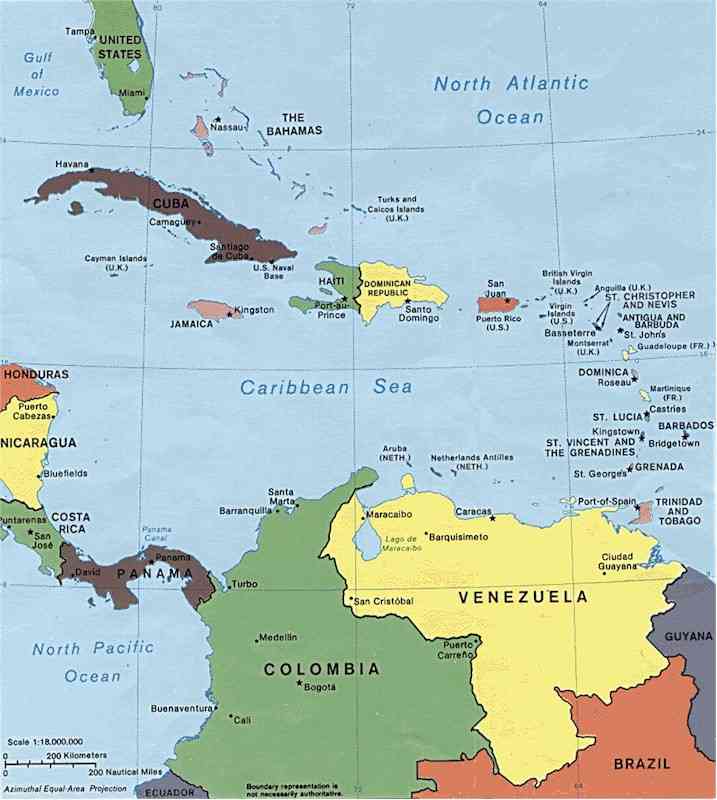 Source: www.lib.utexas.edu Perry-Castañeda Library Map Collection: Maps of the Americas - Caribbean political map from 1988

Flights to the Caribbean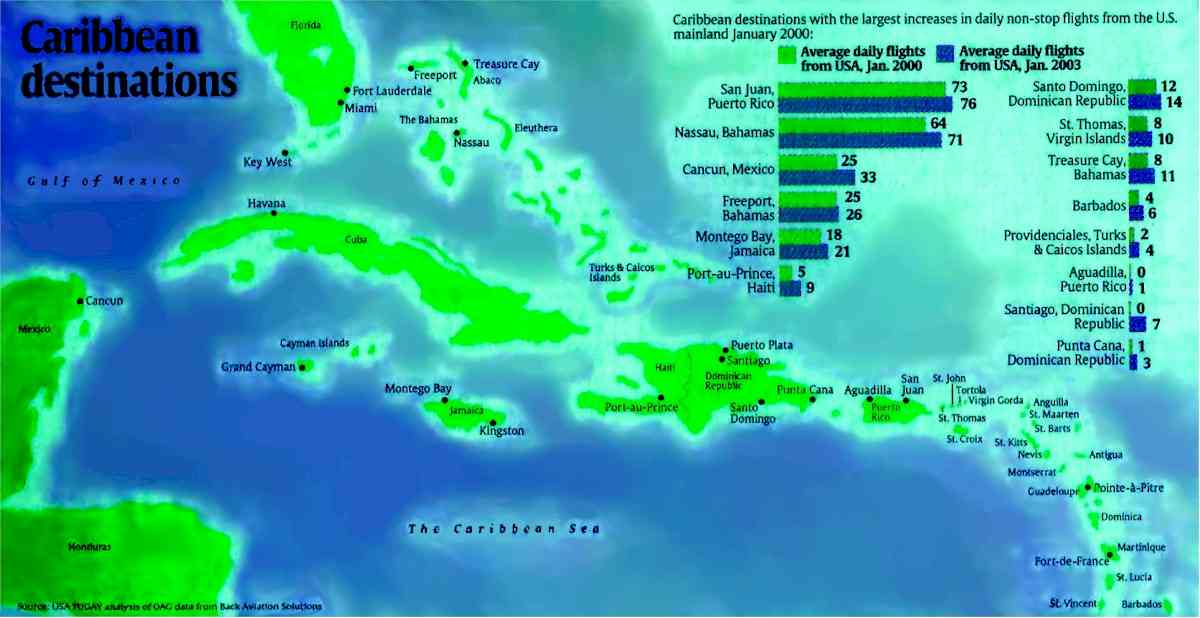 Source: USA Today Tuesday 4 February 2003

For more articles relating to Money, Politics and Law including globalisation, tax avoidance, consumerism, credit cards, spending, contracts, trust, stocks, fraud, eugenics and more click the "Up" button below to take you to the page on "How Many Countries in the World?" Clicking "Up" from there will take you to the Index for this section.