A Building 2.8 Miles Long
Ruins from Giant Nazi Beach Resort Sold in Germany
To walk through the ruined cities of Germany is to feel an actual doubt about the continuity of civilisation.
- George Orwell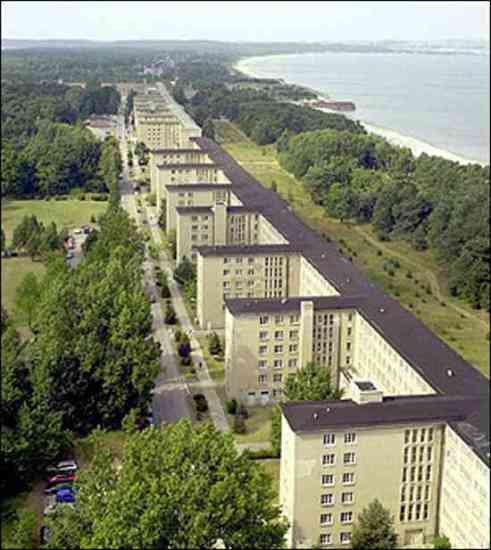 by Martin Fierro
Rostock, Germany - Ruins from a massive vacation resort built by the Nazis on the Baltic island Ruegen were sold at auction to an anonymous buyer for €625,000 (US$768,000). The concrete-block lodgings, built in the 1930s to accommodate some 20,000 people under the Nazis' Kraft Durch Freude (Strength Through Joy) leisure program, stretches 4.5 kilometres (2.8 miles) along one of Germany's most beautiful sandy beaches. The federal government had been trying to unload the structure, known as the Colossus of the Baltic and classified as a historical monument, since 1992. The crumbling section finally sold Thursday went to a telephone bidder. A representative of the buyer who attended the auction in the northern city of Rostock declined to comment.
The building is alongside the Nuremberg party rally grounds, the most imposing architectural relic of the Third Reich. But because of its size and state of disrepair, it had been a hard sell in the post-reunification years. It was not immediately clear what the buyer would be able to do with the white elephant, which is protected by strict environmental and historical regulations.
Kai Rocholl, director of the Norddeutsche Grundstuecksauktionen auction house, said the organisers had received requests for information from around the world and firm offers from buyers in Switzerland and Greece.
Source: freerepublic.com Thursday 23 September 2004

Maybe It's a Trend...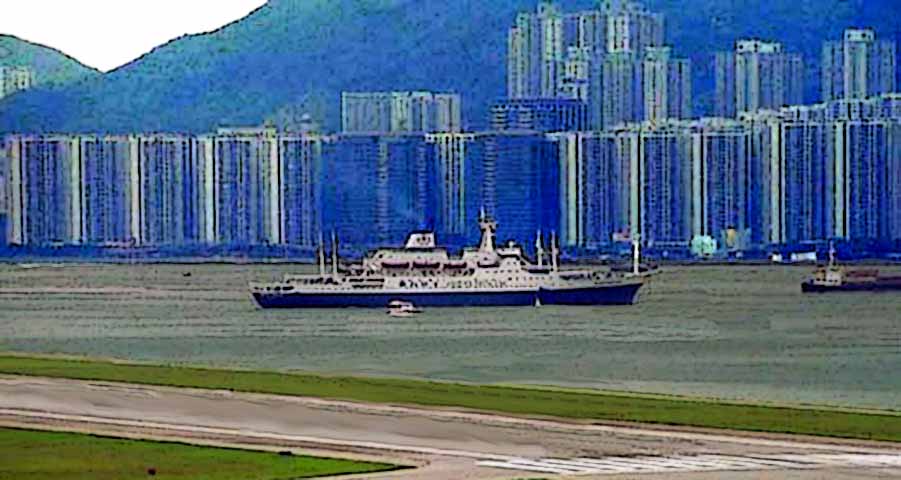 This isn't the same building as the one at the top of the page, but the style is certainly reminiscent. I have no idea where this massive building (all one? more than one?) is located. If you know, please email me.

-------- Original Message --------
Subject: I Know the Location of that Giant Building!
Date: Tue, 14 Feb 2006 22:06:26 -0600
From: Federico Cepeda <fedcep@gmail.com >
To: ruth@flatrock.org.nz

I believe those buildings are in Hong Kong - It is not one big building, however, but rather several independent yet equal buildings. You will see tons of really tall apartment buildings that look the same if you look at the Hong Kong coastline.

Hope it helps, (and hope I'm not wrong!)

FC

-------- Original Message --------

View from Hong Kong airport...

Julien and Frederico

Thanks very much!

Ruth

As it turns out, I may actually had a different view of these buildings up on another page (see Kowloon Housing Estates), but I had not realised that they might be the same buildings...

For more articles relating to Money, Politics and Law including globalisation, tax avoidance, consumerism, credit cards, spending, contracts, trust, stocks, fraud, eugenics and more click the "Up" button below to take you to the page on "How Many Countries in the World?" Clicking "Up" from there will take you to the Index for this section.