Moving Down Under
Australia Or New Zealand? How to Get In
I'd move to Los Angeles if New Zealand and Australia were swallowed up by a tidal wave,
if there was a bubonic plague in England and if the continent of Africa disappeared from some Martian attack.
- Russell Crowe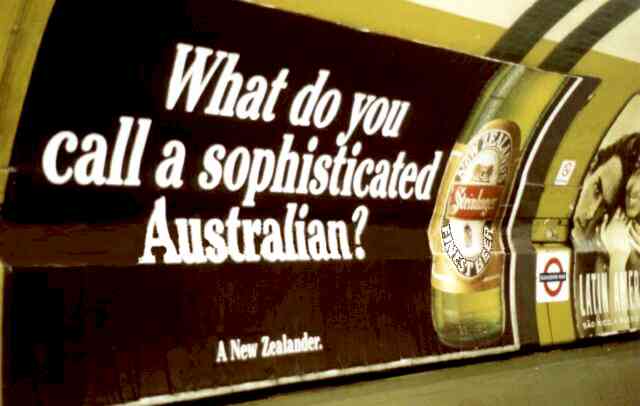 Billboard in the London Underground
Both countries operate a points system for people wanting residency.
Points are given for qualifications, work experience, age, English language ability and financial resources. New Zealand also gives extra points for job offers.
For New Zealand, essentially speaking good English, having a degree, relevant work experience and a job offer should make it easy. For Australia, this may not be enough. But Information Technology workers are welcome in both countries, even if they lack formal qualifications.
Please note: If you apply from outside Australia, you will be applying to migrate. If you are applying in Australia, you will be applying for permanent residence. All Australian skills-related applicants must be under 45 and should have post-secondary education..

G'day Mate!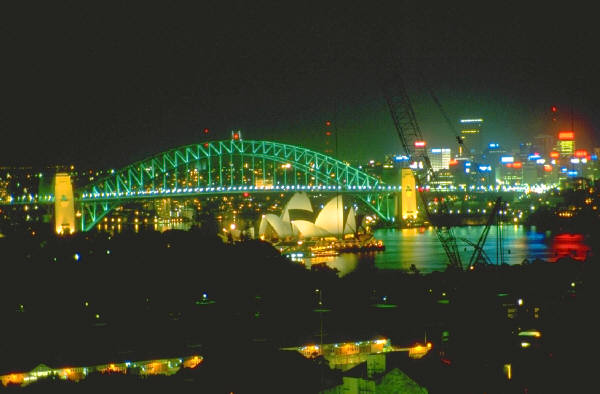 Migration Program
There are two programs designed to help people wanting to come to Australia permanently. One is the migration program which is made up of:
| | |
| --- | --- |
| | a skill migration stream, which has a number of categories for people who have particular occupation skills, outstanding talents or business skills |
| | a family migration stream, where people can be sponsored by a relative who is an Australian citizen or permanent resident |
| | special eligibility migrants, who are former citizens or residents wanting to return to Australia, or certain New Zealanders. |
The migration program for 2004-05 has 120,000 places available for migrants, with a strong focus on attracting skilled people and people who agree to live in regional areas of Australia.
Humanitarian Program
The second program is the separate humanitarian program which is designed for refugees and others in special humanitarian need. A major component of the humanitarian program is the offshore resettlement program, which assists people in humanitarian need overseas for whom resettlement in another country is the only option.
The onshore protection component is for those people already in Australia who arrived on temporary visas or in an unauthorised manner, and who claim Australia's protection. The size of the 2004-05 humanitarian program is 13,000 places.
See Moving to Australia: Animal Welfare (an external site) - gor what to do if you want to take your pet.
And see www.immi.gov.au for current information on immigrating to Australia!

Kia Ora Bro! Welcome to Godzone!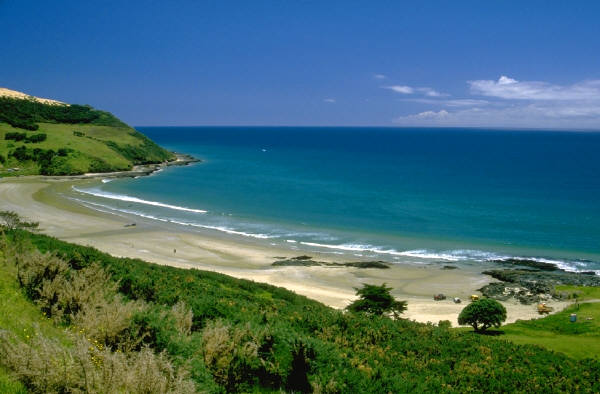 The population of New Zealand was estimated to be 4.061 million as of 30 June 2004.
Frankly, New Zealand's immigration policies have become entirely too complex to summarise. The gist of it, it seems to me, is that you need to be healthy, and either well-educated. wealthy, closely connected to one or more NZ citizens, have a skill the country really needs, or else have a job offer. But check it out for yourself! Visit www.immigration.govt.nz/migrant. From that site:
General Information
For the 2004/05 financial year, Government has allocated 45,000 (up to 50,000) places for people to be granted New Zealand residence under the immigration programme. The categories under the programme are as follows: made up of:
| | |
| --- | --- |
| | Skilled/Business Stream (60%) - Skilled Migrant Category (SMC), closed General Skills Category, Work to Residence, Investor, Entrepreneur, and Employees of relocating businesses. |
| | Family Sponsored Stream (30%) - Partnership, Dependent Child, Parent, Sibling, Adult Child, Family Quota, Family-Sponsored Transitional Policy, closed Humanitarian category |
| | International Humanitarian Stream (10%) - Refugee Quota (750), Refugee Status, Refugee Family Quota (250), Samoan Quota (1,100), Pacific Access (650), Victims of Domestic Violence, Contingency/Ministerial Direction, International Humanitarian Transitional Policy. |
As a result, 27,000 (up to 30,000) people will be approved under the Skilled/Business Stream as part of this year's immigration programme. Of these, 19,000 (up to 22,000) to people will be under the Skilled Migrant Category (SMC), with the remaining 8,000 from the closed General Skills, Work to Residence, Investor, Entrepreneur, and employees of relocating businesses categories.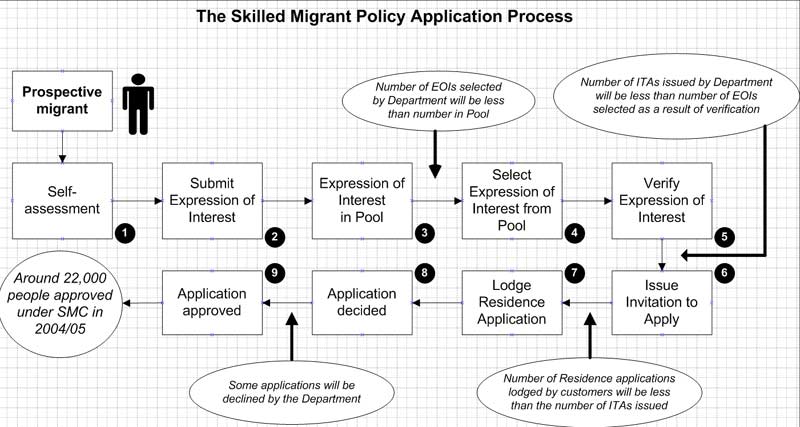 New Zealand Immigration Facts
August 2002
Some Facts About Residence Approvals in 2001/2002
Total residence approvals for 2001/02 = 52,856 people

Residence Approvals by Category 2001/02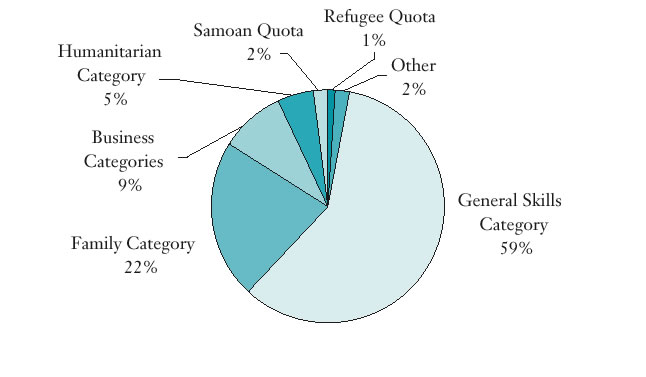 Residence Approvals by Top Ten Nationalities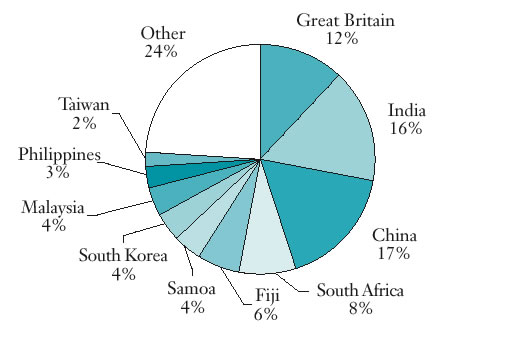 Temporary to Permanent Migration
54% of principal applications approved for residence in 2001/02 had previously held a student, work or visitor permit at some stage since July 1997.
Residence Policy
People wishing to migrate to New Zealand may gain residence under one of the categories listed in the table below. Residence applications are considered on the basis of whether the "Principal Applicant " meets the policy criteria. The Principal Applicant may include their partner and dependent children in their application. All applicants must meet standard health and character requirements.
Category
General Skills
Explanation: A points system linked to a quarterly passmark. To be approved, applicants must gain points for qualifications. Where a person has a job offer, points can be awarded for work experience that has had no relevance to the applicant's qualifications. Where an applicant does not have a job offer, work experience must be relevant to the applicant's qualifications to gain points. The registration requirement remains for certain professions for example, doctors, nurses, teachers). Principal Applicants must be aged between 18 and 55 and meet a minimum standard of English to ensure their English language ability is sufficient to assist them to settle in New Zealand. From 20 November 2002, general skills category applicants who are within five points of the passmark may be invited to enter New Zealand on a 6-month Job Search Visa to search for a job only if they meet the IELTS English language score of 6.5 and have qualifications required monthly on the NZ Immigration Service's occupational shortages list.
Investor
This is also a passmark points system, based on age (25-84), business experience, and investment capital. It replaced the Business Investor Category from 29 March 1999. Minimum requirements include an investment of NZ$1,000,000 in New Zealand.
Entrepreneur
Linked to the Long Term Business Visa, this category provides the opportunity of residence for people who have successfully established a business in New Zealand. (The Long Term Business Visa is a multiple-entry Work Visa valid for up to three years, and renewable after that. It is intended for people interested in establishing a business in New Zealand but who may not want to live in New Zealand permanently, and for those who might later apply for residence under the Entrepreneur Category.)
Business Employees
Employees of relocated businesses who do not qualify under other categories can be granted residence on a case-by-case basis.
Family
This category provides an opportunity for people to live in New Zealand if they are married to, or in a de facto or same-sex relationship, with a New Zealander, and, in some cases, for the parents, children, and adult siblings of New Zealanders.
Samoan Quota
Up to 1100 Samoan citizens who have a job offer in New Zealand and who are aged between 18-45 years, may be granted residence each year. From 11 March 1998 applications under this category have been restricted to Samoan citizens born in Samoa, or the children of Samoan citizens born in Samoa.
Refugee
Up to 750 refugees (nominated by the United Nations High Commissioner for Refugees) may resettle in New Zealand each year.
Source: immigration.govt.nz New Zealand Immigration Service Te Ratonga Manene

For more articles on immigration, emigration, undocumented workers, overstayers, how to get in: NZ and Australia, costs, H1-B workers, scams, and quality of life please click the "Up" button below to take you to the Index page for this Immigration section.