No Information/No Support
Trust Them to What?
Well, I think if you say you're going to do something and don't do it, that's trustworthiness.
- George W Bush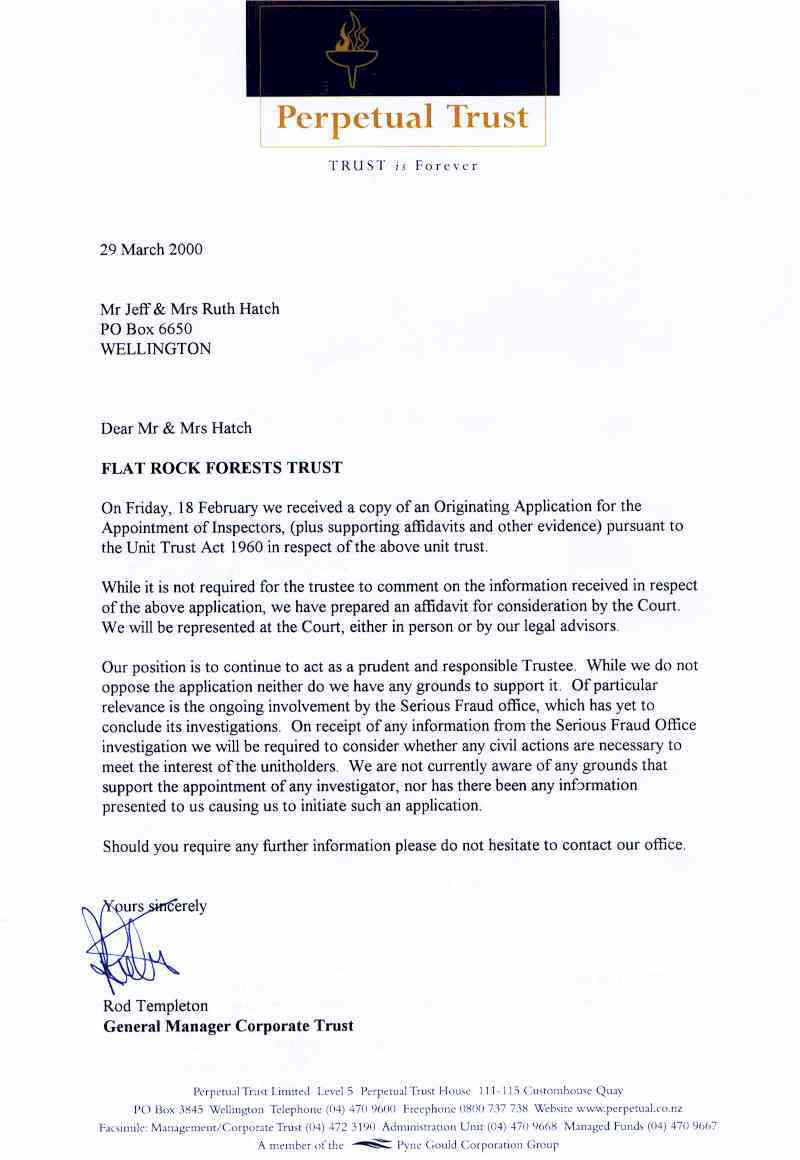 Rod Templeton states that he received "supporting affidavits and other evidence" (including most of the information on this website). He also acknowledges the SFO investigation into possible criminal wrongdoing (the Inspector would be looking for violations of civil statutes); [at least theoretically] the Inspector would be paid for by the unitholders, not by the Trustee.
Yet, despite the fact the the Trustee says they do not oppose the application, they state twice that there are "no grounds" for an investigation and could be said to leave an impression (at least in some people's minds) that they kinda DO oppose the appointment.

For news articles on the Flat Rock Forests Trust, forestry, the Serious Fraud Office, one immigrant family's experiences, immigration specialists, fraud, juries, logging, and more, pressing the "Up" key below will take you to the Table of Contents for this News section. Or you may wish to visit the Forestry Trust Table of Contents to read how a unit trust went bust. Or the Topics Table of Contents which offers a different approach to lots of topics - among them poisonous insects, eating dogs, what's addictive, training vs teaching, tornados, unusual flying machines, humour, wearable computers, IQ tests, health, Y chromosomes, share options, New Jersey's positive side, oddities, ageing, burial alternatives, capital punishment, affairs, poverty, McCarthyism, the most beautiful city in the world, neverending work and more...