Migrants Face Ruin
Migrants Face Ruin after Forestry Ventures Fail
The road to ruin is always in good repair, and the travellers pay the expense of it.
- Josh Billings

Taiwanese Migrants' Dreams of a Better Life in New Zealand Lie Shattered
by Raymond Jiangqiang Huo and John Andrews
Now it seems we just paid half a million for residency status. That's a bit too much.
- Hsiuhua Lin
A wealthy Taiwanese migrant plans a public warning to his countrymen about investing in New Zealand after two special forestry ventures here turned sour. James Shen, of Wellington, is one of 23 Asian investors who each ploughed $500,000 into the scheme believing it had Government or local body backing. They came from Taiwan, Hong Kong, South Korea and Japan.
While their "active" investment helped achieve New Zealand residency under the Business Migrant programme, they now feel disillusioned at not getting the financial returns they were told to expect. Several from high-flying jobs in their homelands now find themselves in menial jobs waiting for news of their half-millions.
They had invested in forestry trusts through New Zealand Trade and Investment Limited and New Zealand Enterprise Board Limited (NZEB), expecting to get their money back within two years. The trusts are now under the management of receivers. Attempts by the New Zealand Herald to contact a director of NZEB this week proved unsuccessful. But the investors have been told a severe downturn in log prices was one of the main reasons their investments had not paid out at the agreed level.
They have appealed to the Mayor of Wellington, Mark Blumsky, and written to the Prime Minister, Jenny Shipley, and four other ministers, seeking help.
Mr Shen told told the Herald he was considering placing advertisements in major Taiwan newspapers describing the 23 investors' New Zealand experience. "I'm sure the issue will hit the headlines there," he added.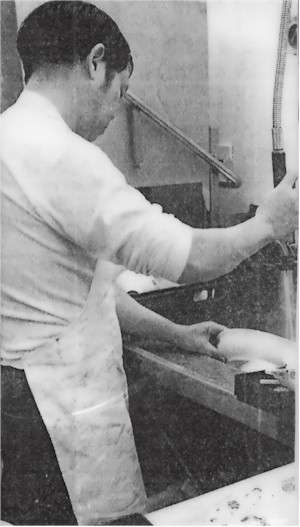 Once-wealthy Taiwanese immigrant Tiehchen Hsu has resorted to washing dishes for a living in Auckland. The 47-year-old father of three is pessimistic about his chances of recouping much of the $500,000 he invested in the forestry scheme.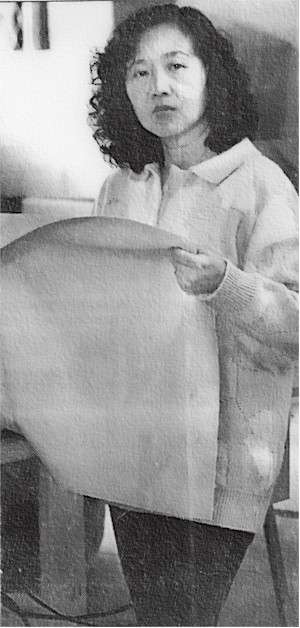 Mr Hsu, who held a lucrative managerial job in an oil company in Taiwan, was advised two years ago by a Taiwanese immigration company with connections in Wellington to invest in NZTIL. He used the business-investment category to qualify for permanent residence for himself and his family. "They said the company was semi-officially owned," said Mr Hsu. "Otherwise I would never have given them my money. "I am an investor, you know. An investor is supposed to be rich but I couldn't afford to hire "a lawyer to help me get the money back."
Mr Hsu has been told he does not qualify for the dole because he immigrated under a business investment category. "Now I am a poor wealthy guy," he said as he ploughed through yet another pile of Chinese restaurant dishes in Howick. Mr Hsu said he received no payments for his NZTIL investment.
Like Mr Hsu, the dreams of the Lin family in Pakuranga are shattered.
Hsiuhua Lin said she, her husband, Yiti, daughter, Yuhui, aged 22, and son Yusheng, aged 16, decided to make a better life for themselves in New Zealand.
"We parted with our money because we had confidence in New Zealand's Government," said Mrs Lin. "People had kept telling me that the Government was corruption-free and the company was partly owned by the Government."
The Lins were told they would be able to claim their money back within two years and their annual return would yield up to 8.55%.
"Now it seems we just paid half a million for residency status," she said. "That's a little bit too much."
Now, to make ends meet, Mrs Lin works as a textile worker - a far cry from the quality control supervisory role she had back home.
Source: Weekend Herald, 11 July 1998

According to the following article, a wealthy Taiwanese migrant planned a public warning to his countryman about investing in New Zealand. He considered placing advertisements in major Taiwanese newspapers describing the 23 investors' NZ experience. Were any potential Taiwanese immigrants discouraged from applying to come to New Zealand through concern for the integrity and safety of their investments?

Taiwanese Visit Wellington
Wellington gets the chance to turn around flagging Taiwanese business migration and boost its tourism industry when 300 Taiwanese tour operators and officials visit next month. The tour, led by Taipei's deputy mayor, will spend 3 days in Wellington, starting on October 9, visiting local landmarks and tourist attractions. The visit has been organised by Wellington Regional Chamber of Commerce, Wellington City Council and Wellington's Taipei cultural and economic office.
Chamber of Commerce chief executive Claire Johnstone said "We have never been a tourist destination and we believe we have a lot to offer tourist operators. Taiwanese have been visiting Wellington in large numbers in recent years. Partly that's due to the increase in immigration from Taiwan in the early 1990s," However, chamber of commerce figures show that Taiwanese business immigrants dropped from 650 in 1995 - 1996 to only 4 in 1997 - 1998, and tourist numbers have dropped from 57,095 to 33,993 during that same period.
Source: The Dominion Friday 25 September 1998

I very much sympathise with this group because we found ourselves in the same situation caused by the very same companies. Two dozen+ families (at the least, these 23 Asians plus us) were told they were following the government's wishes by investing in a certain way; $12 million was lost from these 24 families, leaving many of them destitute. To go on the dole they would lose their basis for residency status; thus many had to take whatever job they could find to feed themselves and their families. Rather than receiving the roughly $40,000 per year as a return on our business investment that we had all been assured we could expect, we lost our total investment.

Many of us had no one to turn to for help. Assistance of any kind was denied us. Many could no longer afford a lawyer. And there was hardly a ripple of interest?

How much money, how many people, need to be involved before anyone notices?

See also:
| | |
| --- | --- |
| | American-Style Lawyers' Fees Up for Discussion - Should the practice of lawyers taking on cases on the basis they will be paid only if they win should be widened and more regulated? The Law Commission believes formalising such arrangements will make it easier for the large number of people who are not eligible for legal aid, but who cannot afford to pay lawyers, to seek justice. |
I agree.

For news articles on the Flat Rock Forests Trust, forestry, the Serious Fraud Office, one immigrant family's experiences, immigration specialists, fraud, juries, logging, and more, pressing the "Up" key below will take you to the Table of Contents for this News section. Or you may wish to visit the Forestry Trust Table of Contents to read how a unit trust went bust. Or the Topics Table of Contents which offers a different approach to lots of topics - among them poisonous insects, eating dogs, what's addictive, training vs teaching, tornados, unusual flying machines, humour, wearable computers, IQ tests, health, Y chromosomes, share options, New Jersey's positive side, oddities, ageing, burial alternatives, capital punishment, affairs, poverty, McCarthyism, the most beautiful city in the world, neverending work and more...