Ka-Sae-Luk
Still in the Food Chain
You've got to go out on a limb sometimes because that's where the fruit is.
Will Rogers

The average time for a carving is about four-and-a-half hours, and that most pieces will last five days if kept moist and refrigerated. The average cost is US$50 - 200.
Or - you COULD try your hand at it yourself carefully using an exacto knife...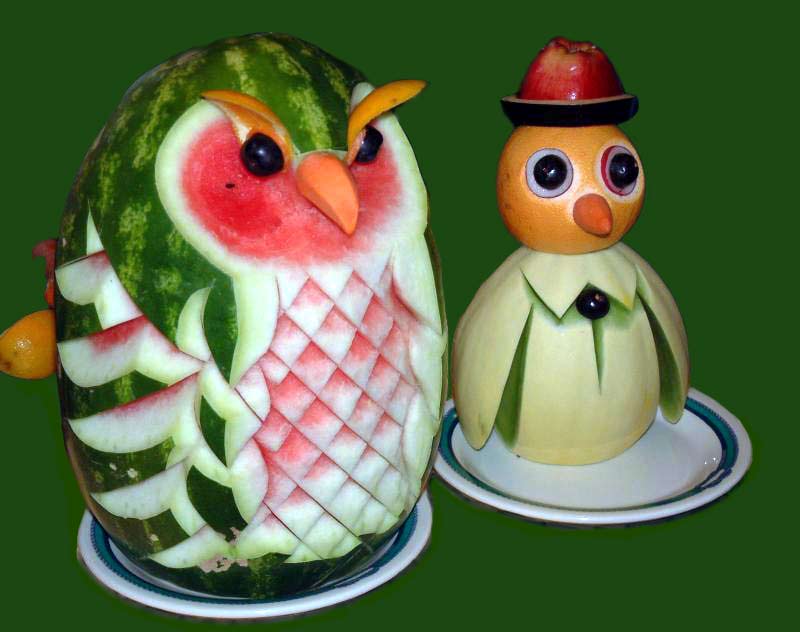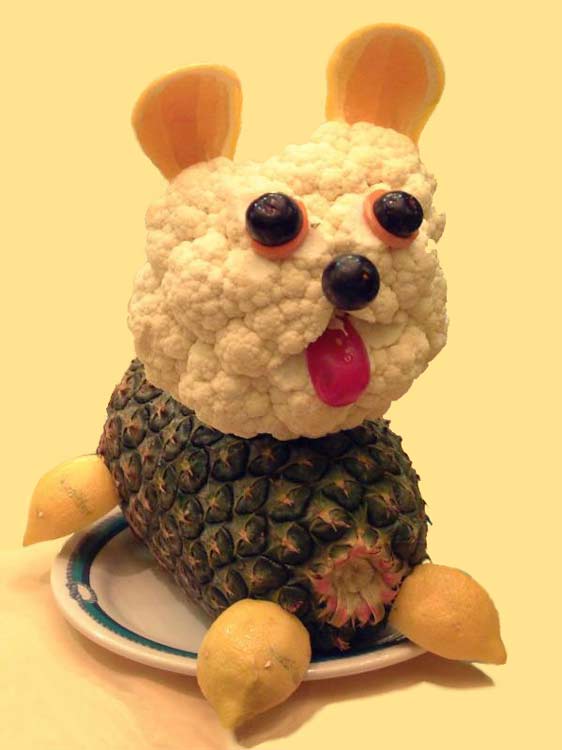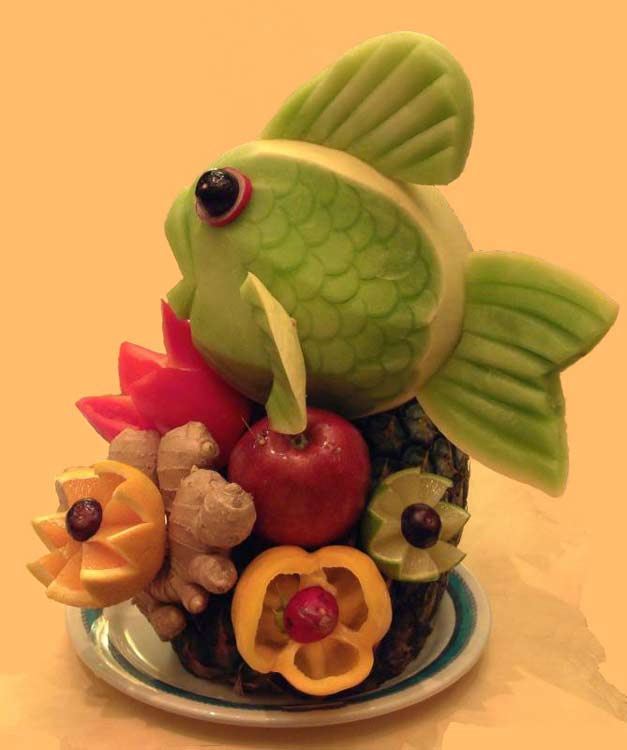 Back to Food Art Page 1 Up to the next page in this section, Let There Be Light - Illumination Art
Up to the Index for this Society & Culture section
Would you prefer to start on something simpler?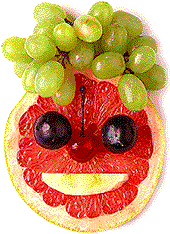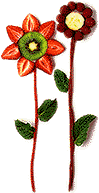 Sources: zwire.com/site for text and familyfun.go.com for the small illustrations. You might try that site for instructions on how to make the simpler items to get you started. They suggest:
| | |
| --- | --- |
| | Eyes and Noses: Peas, corn niblets, carrot rounds, black olives, black beans, cereal, nuts, seeds or raisins. |
| | Hair: Broccoli or cauliflower florets, grapes, fresh dill or parsley, or cooked fusilli or other curly pasta. |
| | Legs: Thin celery or carrot strips or pretzel sticks. |
| | Glues: Peanut butter, mayonnaise, cream cheese, jelly, yogurt, catsup, mustard, pizza sauce or honey. |

For articles on poverty, social markets, superfluous children, isolation, modern mating difficulties, status, boasting, gender differences, patriarchy, capitalists, civility, groups, racism, virtue, ethics, art, music, religion and crewing click the "Up" button below to take you back to Page 1 of Food Art. Clicking "up" from there will take you to the Index page for this Social/Cultural section.