Going Down
Blow Me Down
Basically my wife was immature. I'd be at home in the bath and she'd come in and sink my boats.
- Woody Allen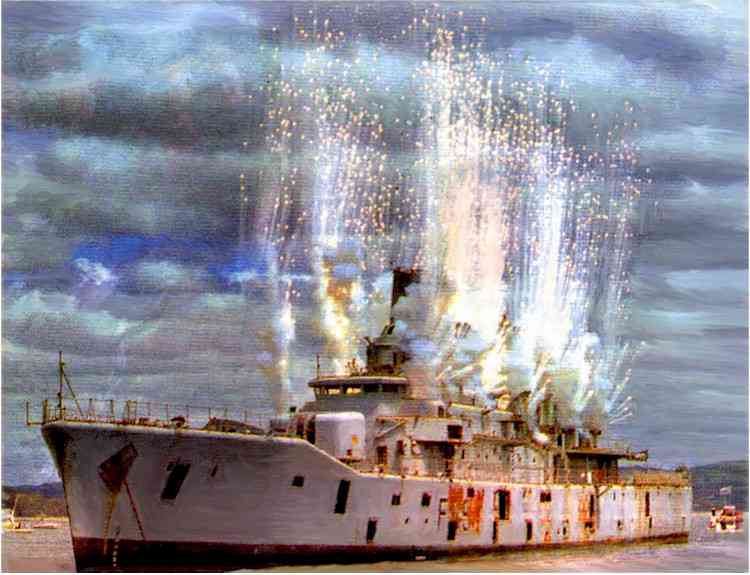 Hundreds Turn out to Farewell the Frigate Waikato
The former Navy frigate Waikato was sunk off the Northland on Saturday. Horns blared, people cheered and fireworks erupted as the ship was sunk by explosives soon after midday.
The ship will now be used as a diving attraction near Tutukaka in the Bay of Islands, near another former Navy ship, the oceanographic vessel Tui.
Tutukaka Coast Promotions Society spokesman Malcolm Pullman said it had been spectacular and emotional watching the ship sink. "It was reasonably dramatic, and for people who had served on the ship it was quite sad. There were some former skippers who had served on the ship here to watch it."
Mr Pullman said at least 400 spectator craft turned out to watch the sinking in perfect, calm sea conditions. After the explosives detonated, the ship sank in about 3 minutes. - NZPA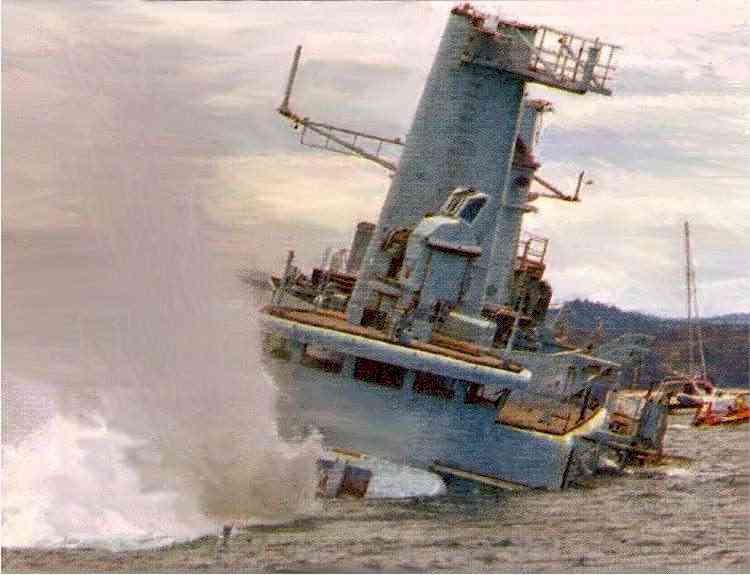 Source: The Evening Post Monday 27 November 2000

Bombed!
Click to Play

Explosion!
Click to Play
Source: llnl.gov
If you have any interest in explosions, I suggest you give their site a visit for some interesting detail...

For more on the unusual: events, abilities, means of self-expression, houses, conditions, people, luck, narrow escapes, resemblances, facts, diversions, heroism and more - click the "Up" button below to take you to the Index page for this Odds and Oddities section.