Show Some Mercy
The Quality of which CAN Be Strained...
All sorts of computer errors are now turning up.
You'd be surprised to know the number of doctors who claim they are treating pregnant men.
- Isaac Asimov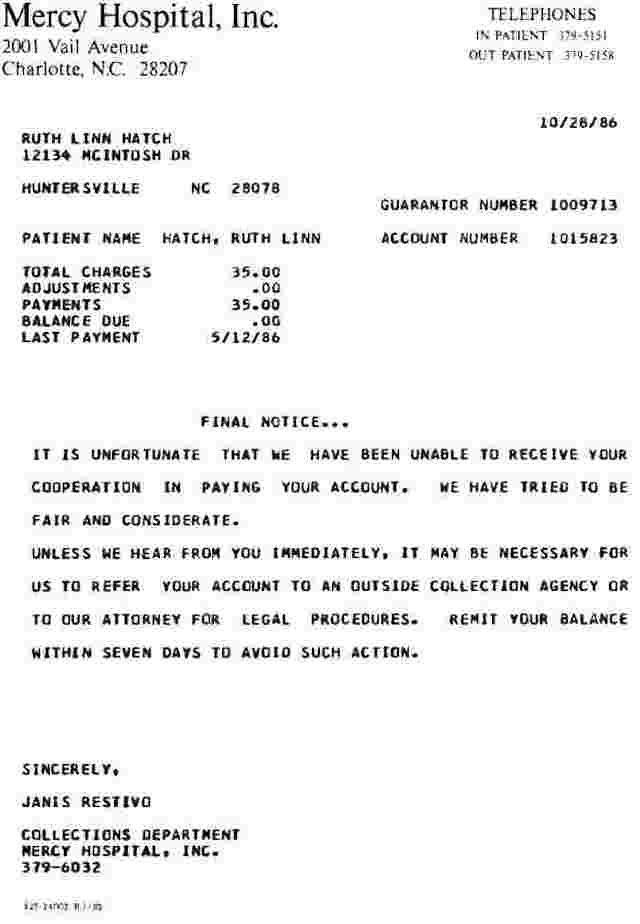 I received this bill in the mail several years ago. I had gone by the hospital more than four months earlier to have a test run. It took only a few minutes, and I paid before leaving (luckily getting a receipt). I heard nothing further from the hospital regarding the matter until I got this bill. I thought it was funny and called them up to point that out. They didn't laugh. (They blamed the "stupid" computer.) Further, I received another bill the next month along with a call from a collection agency. The bill collector didn't laugh, either, but it did eventually get straightened out. (The whole affair wasted a bill, a phone call, another bill, another two phone calls, a letter, a copy of my receipt and another letter, though.)

For IT-related articles on snooping, usage, the future, e-diaries, piracy, flickers, cyborgs, browsing, trends, jokes, philosophic agents, artificial consciousness and more, press the "Up" button below to take you to the Table of Contents for this Information and Technology section.