Believe Nothing
News and Site Updates Archive 2010/04/30
Many people would sooner die than think; in fact, they often do so.
– Bertrand Russell

30 Apr '10 -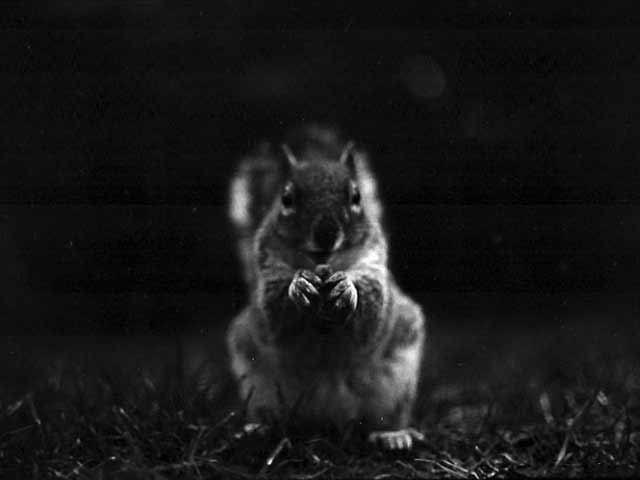 Squirrels belong to a large family of small or medium-sized rodents called the Sciuridae, which includes tree squirrels, ground squirrels, chipmunks, marmots (including woodchucks), flying squirrels, and prairie dogs. Ground dwelling species are generally social animals, often living in well-developed colonies, while the tree-dwelling species are more solitary. Squirrels are indigenous to the Americas, Eurasia, and Africa and have been introduced to Australia (though - sadly, but understandably - not New Zealand). They are related to the dormouse. Squirrels have thumbs, a good sense of touch and an excellent sense of vision.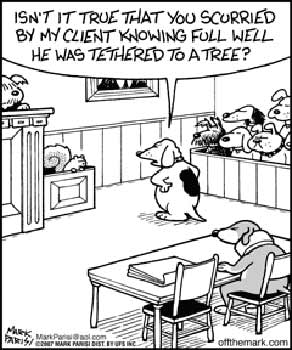 A Multicultural Squirrel Results
Chipmunk Marmot Prairie Dogs Kissing


When observers are asked to selectively pay attention to a target at the centre of their visual field while ignoring surrounding "distractor" objects, the prior induction of a positive emotional state leads to more interference from the surrounding objects than does induction of a negative mood. Positive moods are associated with a tendency to perceive global components and negative moods with a tendency to perceive local components of a given visuospatial stimulus. An example of this is the so-called "weapon effect" - those who witness a crime involving a weapon normally have impaired memory for the appearance of the perpetrator because their attention shifts to the weapon. The negative emotional content of the event enhances the visual processes by which a specific detail (the weapon) is perceived and later remembered. This occurs at the expense of irrelevant peripheral information, which is suppressed, or filtered out. Such mechanisms serve to increase one's vigilance in a possibly life-threatening situation. Positive emotions enhance one's awareness and this global perspective encourages novel thoughts and actions, leading to increased creativity and inventiveness.
Do you smile because you're happy, or are you happy because you are smiling? Botox, which is used by millions of people every year to reduce wrinkles and frown lines on the forehead, works by paralysing muscles involved in producing facial expressions. A recent study suggests that by doing so, it impairs the ability to process the emotional content of language, and by paralysing facial muscles, may actually diminish the experience of emotion in those who use it. (Some actors are suspected of using botox because their faces have become less expressive as they age.) Some 4.6 million people received botox injections in 2008 in the US alone, making it by far the most popular cosmetic procedure.

The fungus Ophiocordyceps unilateralis infects an ant species (Camponotus leonardi) that lives high up in the forest canopy, many metres above ground. But - very oddly - the corpses of infected ants are found in very precise locations that are very different from the location of live ants in the colony, namely:
Their dead jaws are clamped into the vein of a leaf.
They are very close to the ground (but not on the ground).
They are located on the north northwest side of the tree.

Remarkable Beauty
Pileus ("mushroom cap") cloud by David LaPuma. During the day warm moist air in a cumulus rises and the cloud towers upward. Sometimes the vertical growth pushes a layer of moist air above. This air layer expands as it's forced up into lower pressure surroundings and adiabatically cools. The water vapour suddenly condenses, forming a misty veil-like layer of droplets above the cumulus. Any cloud formed suddenly will have droplets of similar size - ideal for iridescence or corona.
Okay. What's the point?
A bobcat licks its paws after climbing a saguaro twice in order to flee another bobcat on a ridge in Tucson, Arizona. Photo by Jill Torrance, Arizona Daily Star.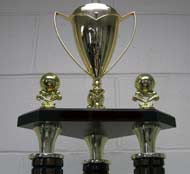 An interoffice softball game was held every year between the Marketing Department and support staff of one company. The day for the game came, and hard as the Marketers tried, the support staff whipped the Marketing Department soundly. In their best tradition, the Marketing Department decided to find the best "spin" they could on the dismal result. They showed how they earn their keep by posting this memo on the bulletin board after the game:
The Marketing Department is pleased to announce that for the recently-completed Softball Season, we came in 2nd place, having lost but one game all year
The Support Department, however, had a rather dismal season, as they won only one game all year.
Boredom is... a vital problem for the moralist, since half the sins of mankind are caused by the fear of it.
- Bertrand Russell

For other updates click "Home" (for the latest) or "Next" (for older) below